Workers' Compensation & Social Security Disability Attorney in Greenville,
North Carolina
David Jones
Attorney at Law
Attorney David Jones earned his J.D. from Campbell Law School in 2001, and ever since, he's been helping clients address problems such as Social Security Disability, workers' compensation, and car accidents. With more than two decades of experience, David has the skills you need to seek a favorable result. Discover how he can help you start moving forward after an injury in Greenville, New Bern, Rocky Mount, or Ahoskie, North Carolina.
MORE ABOUT DAVID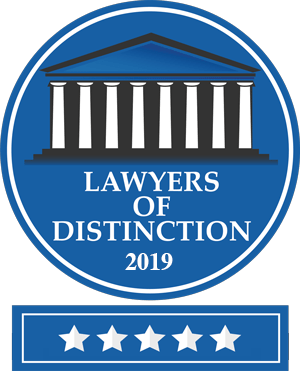 Why Work with Us?
We do our best to make legal processes feel more approachable to each client we represent.
We're Knowledgeable.
You deserve to have a full understanding of your case. We can simplify complex situations and explain legal terms in everyday language.
We're Compassionate.
We understand the toll an injury or disability can take on your life. Let us help you file a claim for the full compensation you deserve.
We're Collaborative.
Seeking benefits is a team effort. We'll combine our industry knowledge with your personal insights in an attempt to secure fair benefits.
Build a Strong
Case for Compensation
If an injury or disability has made you unable to work, contact us today to start filing a claim.
Client Testimonials
"David Jones Law was very professional, He had all the information that he needed for my case and met my every need, he was also very kind. I would highly recommend him to my family and friends!"
"David and his team are professional and have the most integrity of any Attorney I have ever met. He truly cares about his clients and is upfront and honest about entire process."
"This firm helped through one of the most difficult times in my life. They helped me with my Social Security case and were also there when my husband passed. They treat you like family and not like a client. Tony even gives you his personal cell number to call!"
Fight for the Results
You Need to Move Forward
Being injured in an accident is difficult enough. When it happens at your place of work, things can get even more complicated. If you're thinking of pursuing workers' compensation benefits, it's smart to hire an attorney who can walk you through the process.
At David Jones Law, we advocate for injured workers across North Carolina. Tell us if your employer is standing between you and the compensation you deserve. We're here to help you understand your rights or represent you in a workers' compensation hearing.
Living with a disability can affect you not only physically and mentally, but financially as well. If you can no longer earn a living, you may be eligible for Social Security Disability benefits. To find out whether you qualify, reach out to a knowledgeable attorney.
Set up a free consultation with us today at our office in Greenville, North Carolina. We proudly serve clients in the surrounding areas of New Bern, Rocky Mount, and Ahoskie. Our attorney also assists clients who have been injured in car accidents.